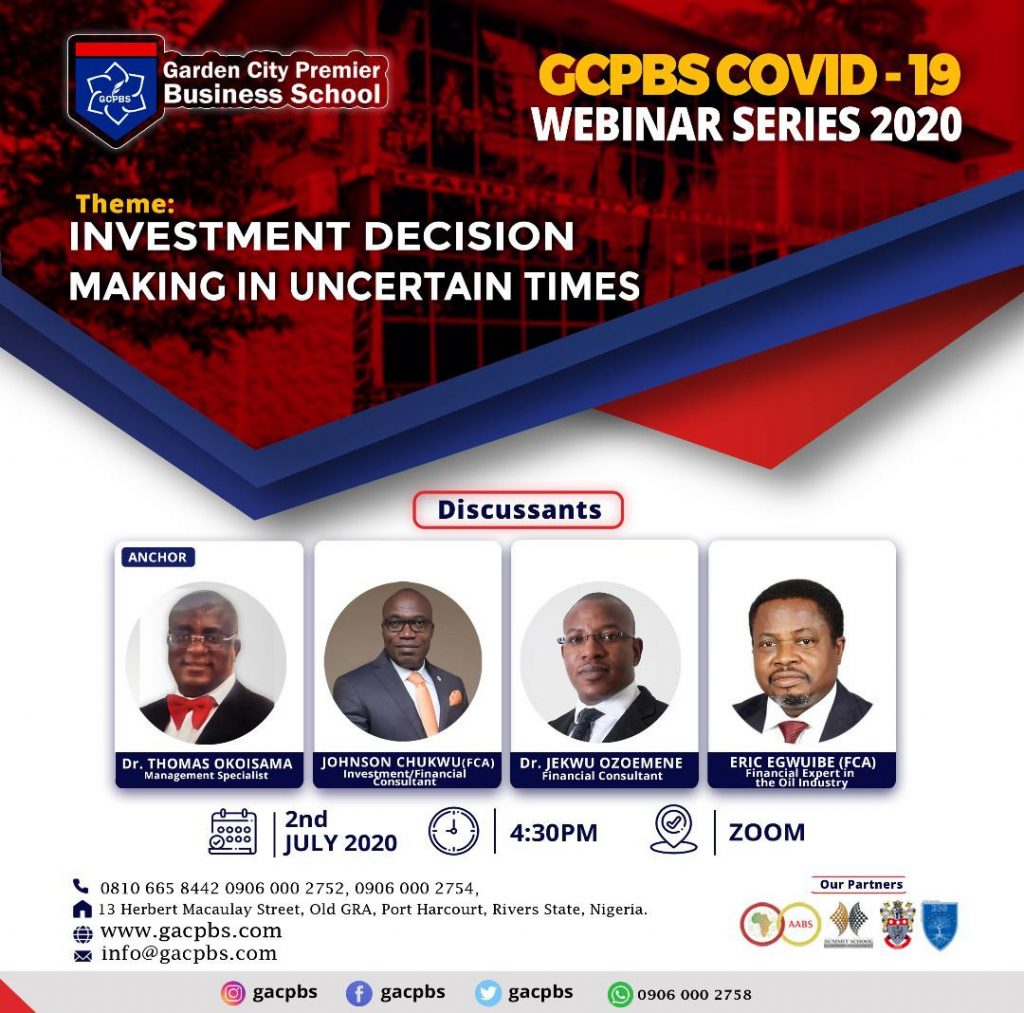 INVESTMENT DECISION MAKING IN UNCERTAIN TIMES
The objective of this webinar is to upscale the skill levels of participants to cope with the current prevailing global market turbulence arising from the coronavirus crisis.
As a result of the substantial losses caused by this tidal wave of financial run that occurred in equity stock markets, currency, commodity and derivative markets on a global basis, financial market opportunities, the foreign market, digital currency operations as well as gold trading is taking a new turn.
Participation at this event is by registration only and subject to confirmation by GCPBS.
You will receive an email with the online login Webninar ID and password, once your payment has been confirmed.

CERTIFICATE OF ATTENDANCE WILL BE PRESENTED AT THE END OF THE WEBINAR
Price: Free
Date: Thursday 2nd July, 2020.
Time: 04:30pm
---
Complete this registration form to register for Beyond COVID-19 WebinarSeries INVESTMENT DECISION MAKING IN UNCERTAIN TIMES.