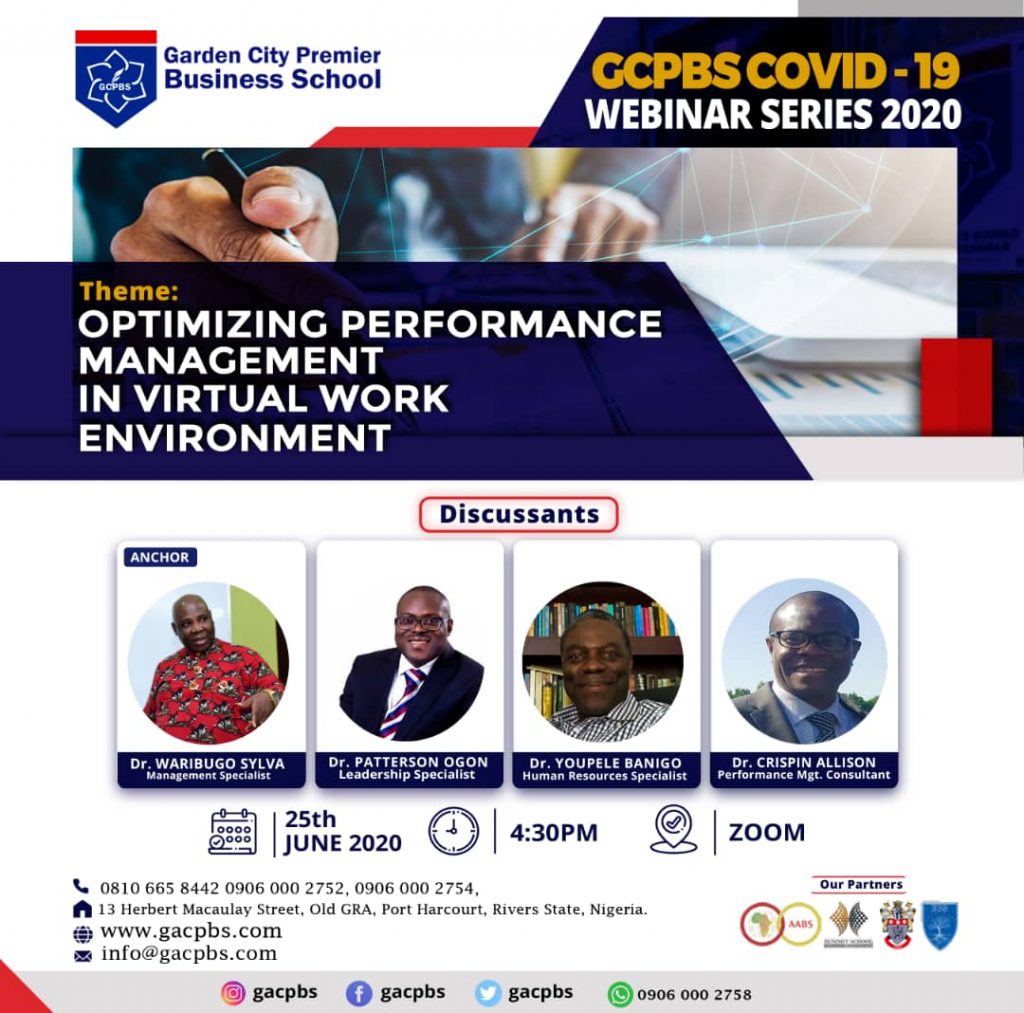 OPTIMIZING PERFORMANCE MANAGEMENT IN VIRTUAL WORK ENVIRONMENT
The objective of this webinar is to help businesses virtually manage their employees performance in a productive manner and sustain growth and profitability in the midst of the corona-virus pandemic.
This is a challenging time for businesses as they struggle to keep afloat as onsite working activities have taken a nosedive while virtual operations has become the new normal. This has also brought with it the need to nip in the bud the performance management challenges when employees have legitimate reason to keep away and not meeting the organizational strategic goals.
Complete this registration form to register for Beyond COVID-19 WebinarSeries: OPTIMIZING PERFORMANCE MANAGEMENT IN VIRTUAL WORK ENVIRONMENT