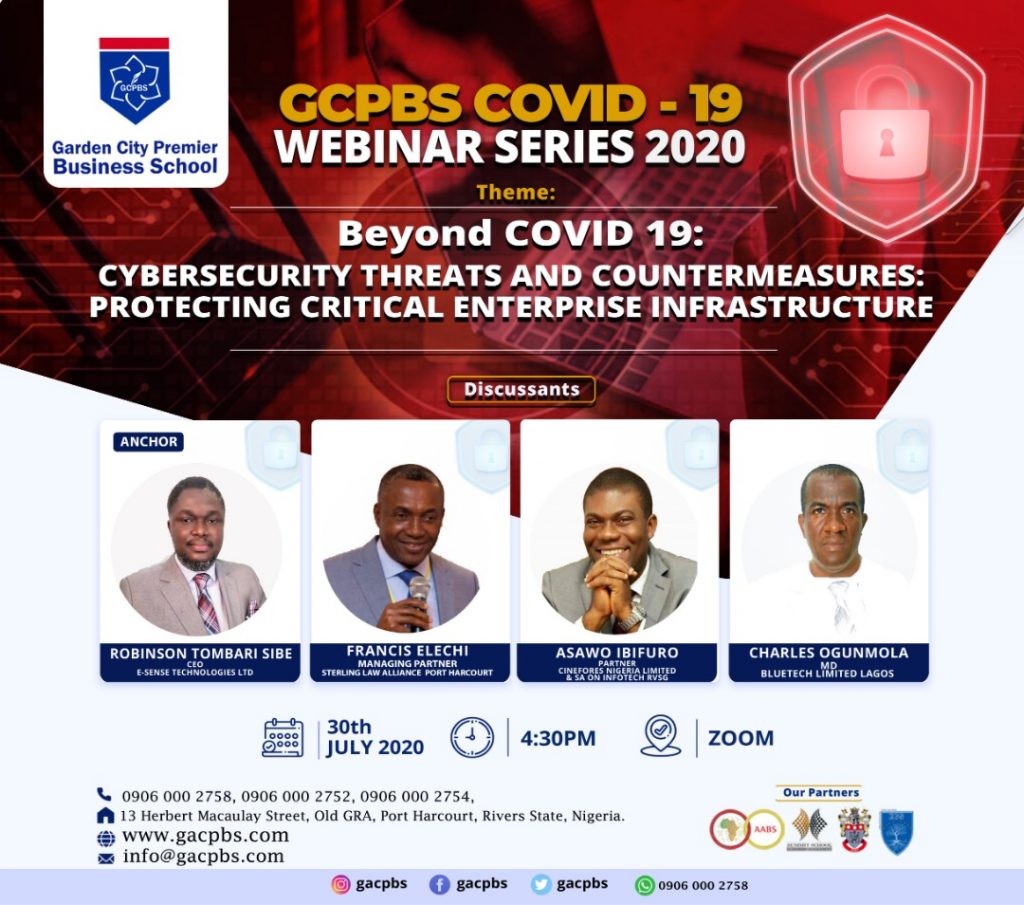 The objective of this webinar is educate and position participants the techniques to deal with the growing threat of cyber attacks and the losses inherent in the activities of cyber criminals. The global cost of cybercrime hits an all-time high of $2.1 trillion recently and the threat of further dangerous escalation is imminent.
The traditional methods to protect businesses against cyber criminals are no more effective as big Anti-virus companies are struggling to keep up with the new breed of sophisticated cybercriminals. This has pushed companies worldwide towards adopting advanced Cybersecurity solutions in order secure each part of their infrastructure from cyber-attacks.
You will receive an email with the online login meeting ID and password, once your registration has been confirmed.
Price:  Free
Date: Thursday 30th July, 2020.
Time: 04:30PM
To register kindly fill the form below.
---
COMPLETE THE REGISTRATION FORM TO REGISTER FOR OUR BEYOND
COVID-19
WEBINAR SERIES | CYBERSECURITY THREATS AND COUNTER MEASURES: PROTECTING CRITICAL ENTERPRISE INFRASTRUCTURE WEBINAR.