BECOME A CHARTERED ACCOUNTANT WITH EASE!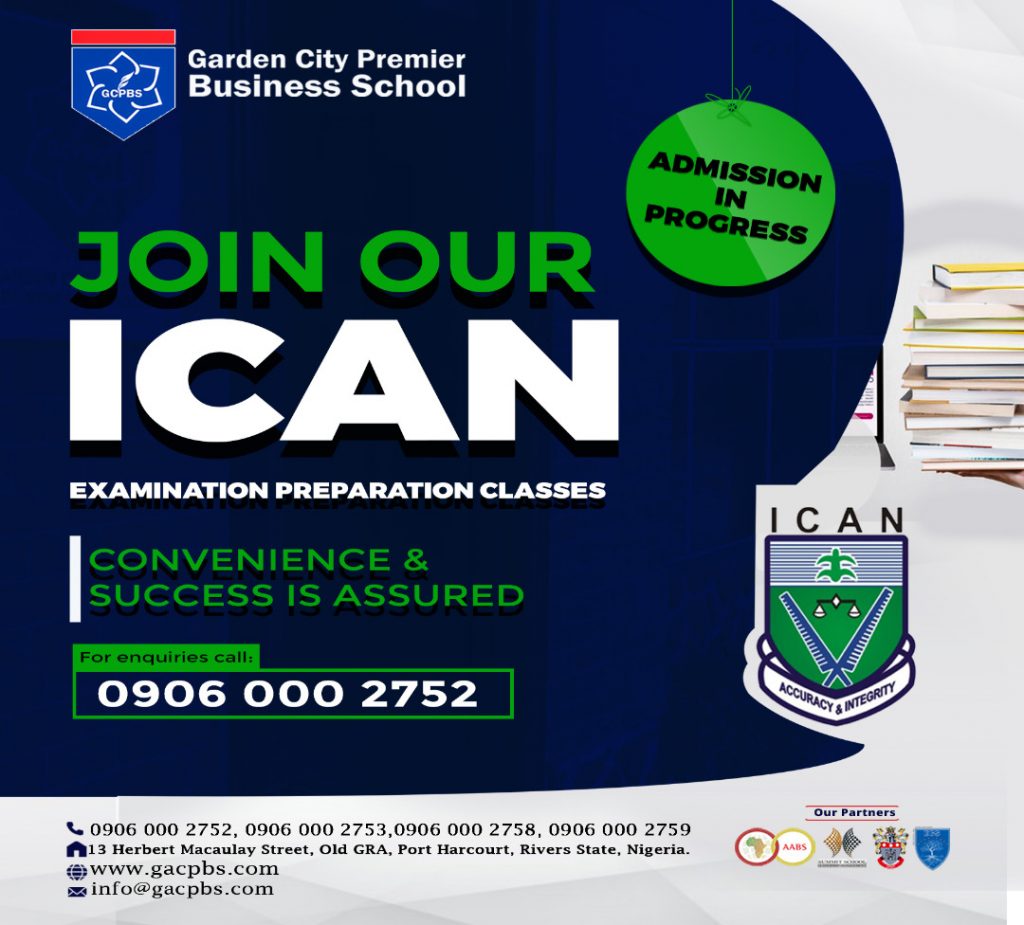 Do you know that the ACA certification is recognised around the world?
Chartered accountants work for organisations of all shapes and sizes and across a wide variety of sectors and industries.
Many of them even start up and run their own businesses.
What's more, you do not need to be a graduate of Accounting to become a Chartered Accountant!
Join the success-assured ICAN tutorial class of Garden City Premier Business School (GCPBS) and begin your journey to becoming a chartered accountant with ease.
GCPBS has assembled a formidable faculty to lead students down the path of "flying colours"!
As an internationally acclaimed business school, #GCPBS is most strategically positioned to school the prospective Chartered Accountants!
Giving that the  November  2021  diet  Professional  examination  shall  be  based  on  the  new  ICAN syllabus  launched  in  March  2021, GCPBS preparatory class is done using the new syllabus.
Join our Team today!
[pff-paystack id="14866″]