GCPBS RESEARCH LABORATORY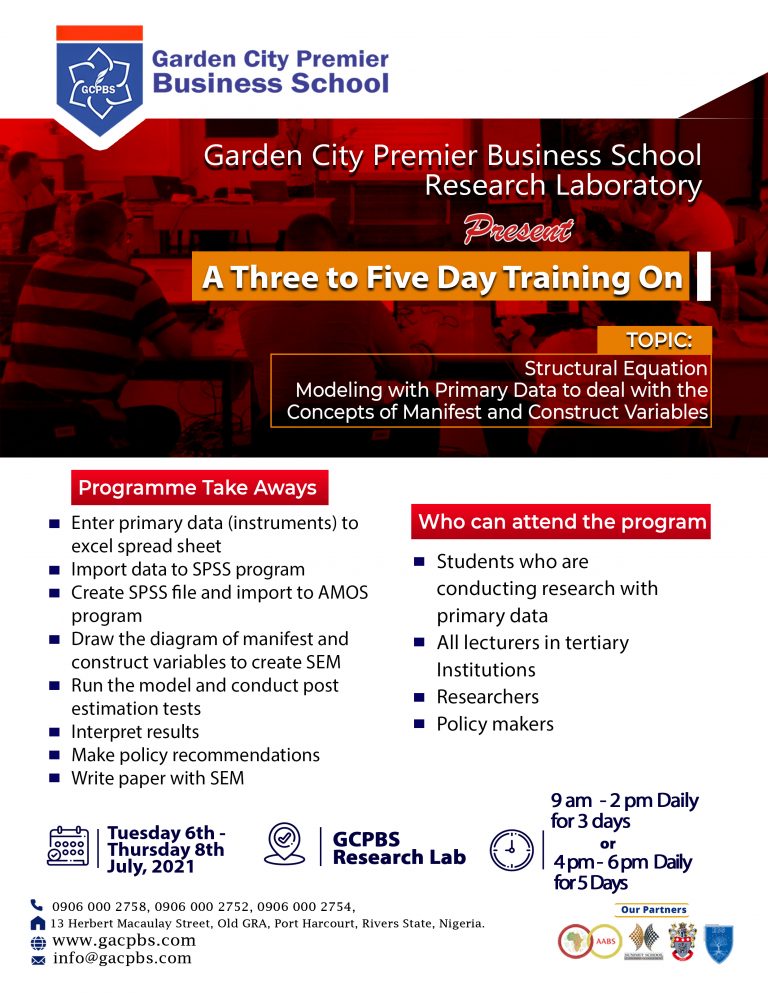 GCPBS Research laboratory is a center for business and economic research.
It is a 'Do-it-yourself' laboratory with simplified procedure code. It deploys both primary and secondary research (econometrics methodology) involving both simple and sophisticated softwares.
OUR VISION
"Our vision is to create world class researchers that solves real life problems for a better society".
Courses
Primary Research course
Secondary research course
Balance sheet management course
Budget and resource allocation technique course